'Bassist and composer Bruno Schorp has written music inspired not so much by the pandemic state of the world for the past year and a half, but our need for art to shine through and lift and inspire us. His compositions are fresh, bold and meaningful.


The upcoming EP called "The Depths" (set for release in 2023) is an anti-statement, taking the listener actually out of the depths of a very hard time..
OPEN JAZZ - FRANCE MUSIQUE
"À l'image de The Owls, single sorti en février dernier avec Christophe Panzani et Anne Sila, cette nouvelle collaboration réussit à s'affranchir des contraintes de confinement. Le contrebassiste et compositeur Bruno Schorp tisse ainsi une relation humaine et musicale avec l'artiste américain Ben Wendel de passage à Paris et lui propose ..."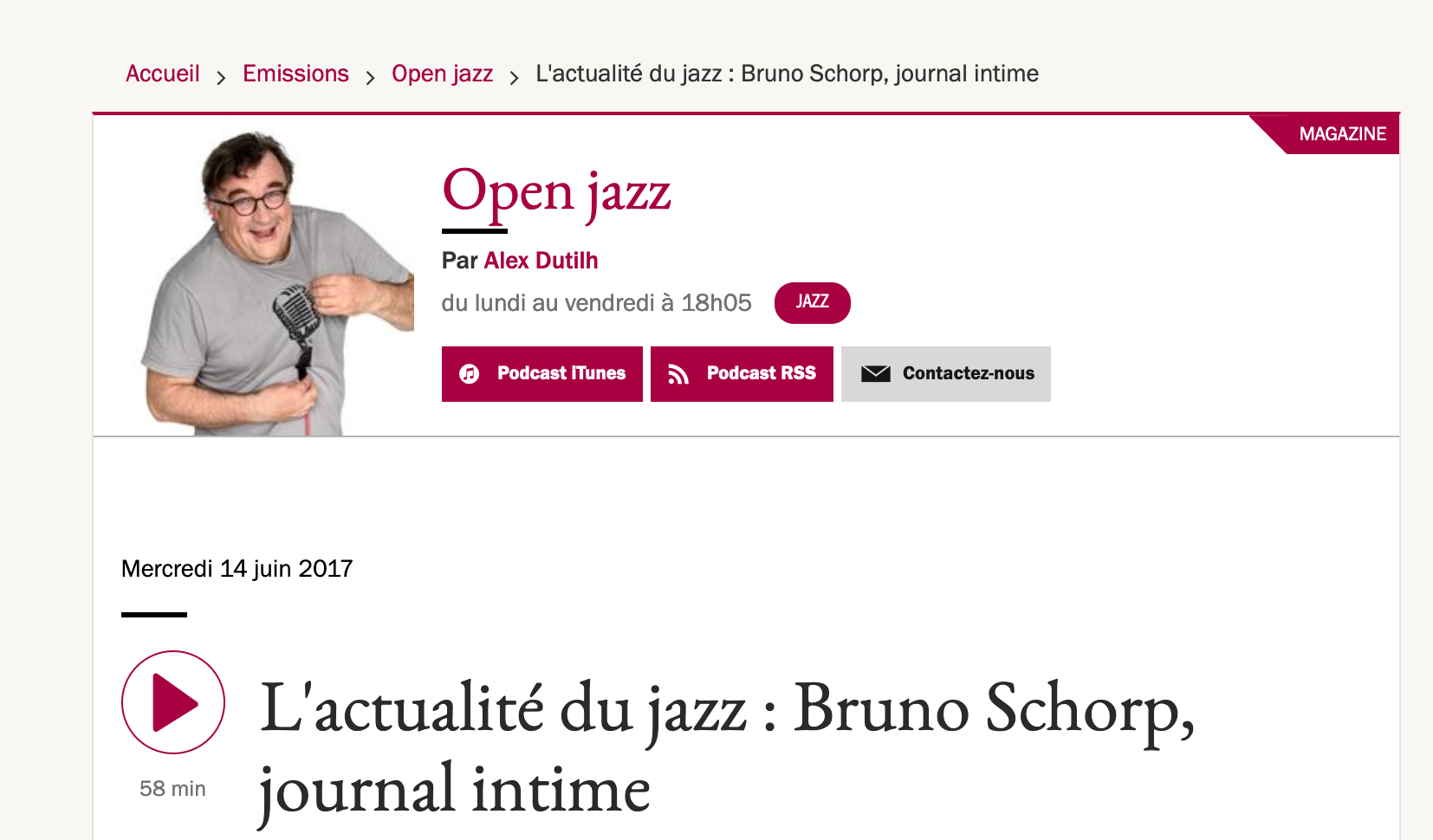 OPEN JAZZ - FRANCE MUSIQUE
"Le temps qui passe permet de se construire. Bruno Schorp le sait bien, lui qui aborde la quarantaine dans la sérénité et le refus des dogmes. Conscient de la fragilité de nos vies, le contrebassiste a compris que seule prévaut la vérité du désir, à moins que ce ne soit l'inverse. Pour lui, la musique se doit d'être vécue comme un élan vers l'autre..."